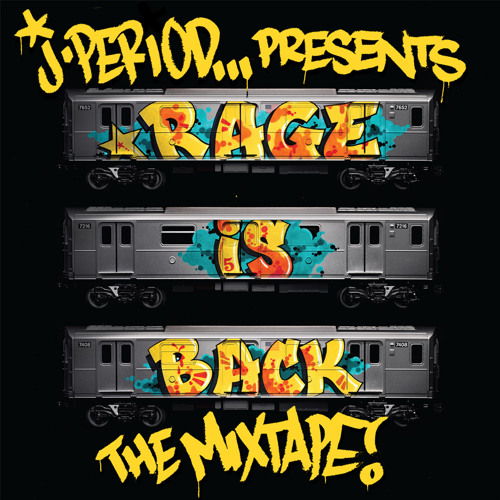 J.PERIOD presents #RAGEISBACK, the official music companion to the acclaimed new novel, Rage Is Back, by best-selling author Adam Mansbach. Paying tribute to hip hop culture and its birthplace, New York City, #RAGEISBACK brings together an all-star cast of icons & rising stars for a first-of-its-kind hip hop storybook in the spirit of classic book-and-record sets. Featuring exclusive new tracks from Common and Talib Kweli produced by J.PERIOD, freestyles from Black Thought, The Kid Daytona, Blu, Homeboy Sandman, Shad and more! With audio book narration by: GZA & Danny Hoch.
#RAGEISBACK is also now available for DOWNLOAD. Visit: www.jperiod.com/rageisback or click for direct download:www.jperiod.com/upload/rageisback…od-rageisback.zip
This will hands down be one of the best mixtapes of 2013... do yaself a solid and pick it up, then listen up..