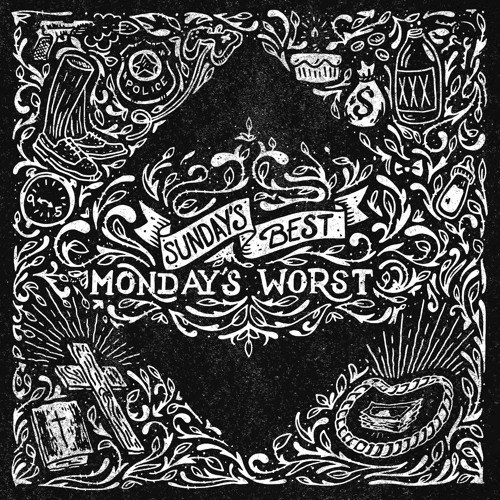 This joint right here man... this may just be my fav. beat of the whole fuckin month...ain't nuthin like when Milk gets ahold of a soul sample...
For "Sunday's Best / Monday's Worst" you're treated to two great, rousing cuts that perfectly describe them old Sunday's and Monday's man. Milk examines his rigid upbringing in the church, and then delves into that weary, worn out Monday feeling when you're unemployed by choice and you hit that block lookin to get paid..by whatever means.
Great work here..and I mean great. Milk's first solo work in a couple years I believe and it's going back to his roots--the soul sample flipping. He's not lost a step in that arena... not one, and his rhymes are still vibrant. This is a must hear cut.
"It ain't too late to get your values straight"