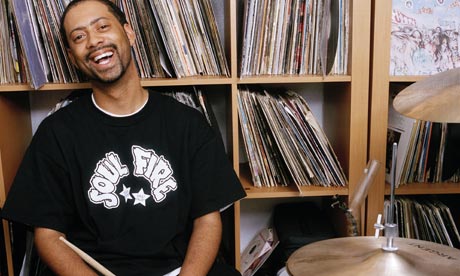 Lib' returns with a new remix that's off the upcoming 2nd volume of his Madlib Medicine Show Remixes,
"#13: The Black Tape"
...
The 60 minute, 35 track release is set to drop on March 1st finally, after enduring a bit of, how should I put this, complications related to the artwork? Read below to get the full skinny from the Stones Throw site..
Months ago when we dropped a hint that one more Madlib Medicine Show was to come, little did we know that the Madlib Invazion label would find itself dealing with the problem of one printing press after the next refusing to run the artwork. Some who have seen this artwork describe it as "mutant porn." Others simply shake their heads, set it down, wash their hands. Now that an offshore press specializing in "fringe adult publications" has taken the job, the 'secret Medicine Show' will finally be released on March 1st.