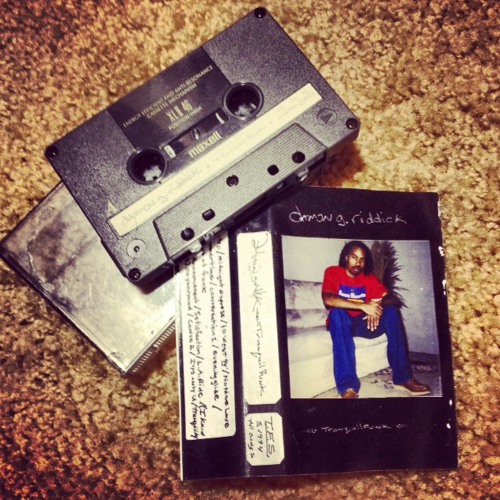 Hol up, Dam-Funk just dropped a cassette that he gave out to close friends back in the 90s??
Ahhh man, pass that my way...
More info on
"Tranquil Funk"
below:
Recorded in 1994 in my bedroom, this is: "Tranquil Funk"; which was a 16 track cassette tape only given out 2 close friends & associates in my Pasadena, Ca. neighborhood, without any intentions of getting a 'record deal' or any of the sort. I was just doing what I love: Music.

At this time in my life I was very young in the mind (via the 'immature use' of the 'N' word, in 'some' of these tracks & a word I NEVER will use in 'my own personal music' ever again), yet musically advanced amongst my peers. This 'limited time only' FREE DOWNLOAD is a snapshot in time, in relation 2 my story & origins within this music game.