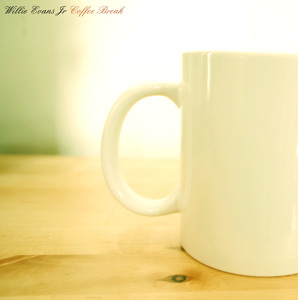 As a self-aware java freak (I'm completely hooked at this point, 5 cups a day status) You know I'mma be feelin the title of
Willie Evans'
latest cut..
The FLA-bred MC/producer was sleepin on NYC radio personality/DJ Sucio Smash's couch recently and decided to flip some of Sucio's records, this was one such flip.. Def. feeling the Latino'ness of this jawn...
Good Shit Willie! Woulda been even better if you blessed it with some lines, but hey, I ain't complainin', not at all!
"A while back I spent some time in New York sleeping on Sucio Smash's couch, before stepping out to be a productive citizen he'll leave a stack of records for me to make beats with. This joint, along with a few others sonically encapsulates my experience staying in the Bronx."