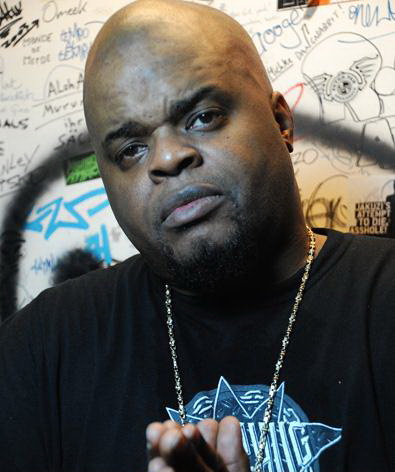 Wow,
Bumpy Knuckles
and
Big Shug
on the same joint??
Yeah, you read that right,
ST The Squad's
man on the 1's and 2's;
DJ Deadeye
, has brought together two of the hardest of hardcore bruthas from back east to get busy and bust open this track's guts...Also along for the ride is Panchi; one half of The Bronx, NYC collective NYG'z who also pretty much bring that hardcore flavor in an outstanding way...
This joint stems from DJ Deadeye's upcoming
"Substance Abuse"
album that will be droppin' March 22nd of this month on Brick Records and features a healthy dose of the game's illest, including Cormega, Krumbsnatcha, Trife Diesel, Reef The Lost Cauze and Tony Touch among others...
link via
TheMathhattan
-BIG D O
DJ Deadeye ft. Freddie Foxx, Big Shug & Panchi (Of NYG'z) - Had It Comin'