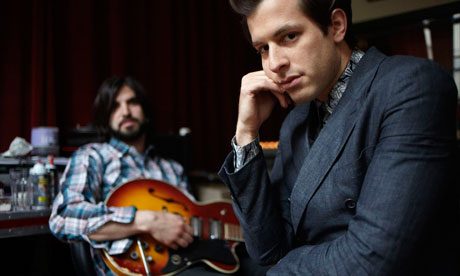 This is straight up nasty, ill Hip-Hop music kids, and it's coming from a cat that as of lately has been known more so for his alternative rock chops in the U.K. (see
his last album
) than his roots as a regular in downtown NYC record stores and DJing all over the apple...
Here,
Mark Ronson and his new band, The Business Int'l
team with Wu g-o-d
Ghostface Killah
and let go of a new single for his upcoming album
"Record Collection"
...
"Lose It" sonds amazing..whoever is playing those drums is on they damn job! I can't wait to hear "
Record Collection
" and I hope it's littered with cross genre collab's that turn out so beautifully as this did...Look for it in September!
-BIG D O
Mark Ronson ft. Ghostface Killah - Lose It (In The End)