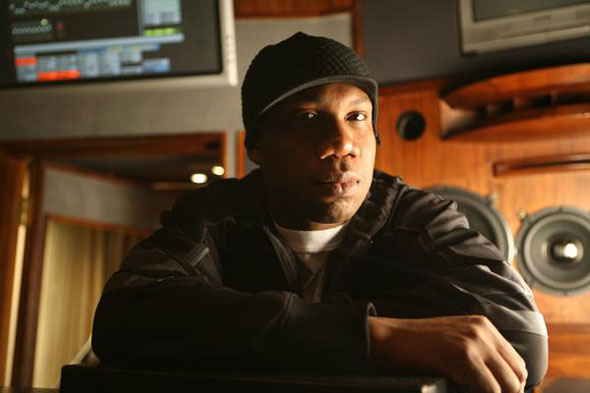 We all have our assumptions about the artists we love. To be honest, most of the time those "assumptions" get squashed flat when we finally get a chance to come face to face and meet, greet or in this case work with/for them..."Never meet your heroes"; that's what they say. I can attest to that proverb being somewhat true, but on the other hand there's always those fleeting, gleaming moments when a cat you've respected thru the music for all those years actually turns out to be a stand up dude, whom you don't have to regret supporting.
Here, in part 2 of
DJPremierBlog.com's
"Tales From D&D Studios" series, former D&D intern (and now renowned studio recording engineer) Dexter Thibou reminisces on his time in the legendary studio space running errands for Hip-Hop's teacher of all teachers, KRS-One and the legend's surprising generosity.
-BIG D O
Dexter Thibou:
He would have me go to the store about every two hours or so to get him five packs of cashews,which were like a buck a piece.Why he didn't just buy a big ole can of em is beyond me,nor did I care.He would give me $20,each run,to buy five packs of cashews.So on my first run, me being the good intern, I bring him his cashews and hand him his change.He looks at me and says" What Are You Doing?".. In my mind I was like.."FUCK! What Did I Do?…'This Cat Is Gonna Chew Me Out!".Oh by the way,Preemo is the room,Kenny,ICU,Willie D,Pal Joey..it was packed in there and I'm expecting to be clowned thoroughly.
Read the full story here