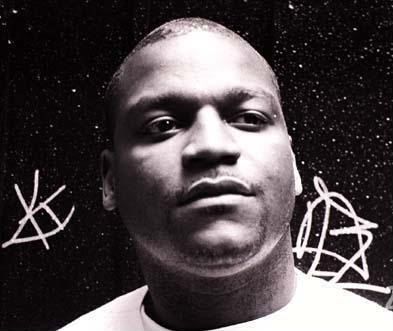 Update:
Part 2 of this interview available now, right
here
Robbie of
UnKut.com
hits us with yet another really dope interview, this time from none other than the recently released Tragedy Khadafi.
After pulling a 3 year stint in the bing, Trag is back and ready to shed some light on questions that I know many of his longtime fans (myself included) wanted to know....listen up as Robbie conducts yet another great Q&A...only part 1 too!
-BIG D O
Robbie: Tell us about the Super Kids record, 'The Tragedy'.

Tragedy: When I first came out, I was probably around 12, 13, and my name was MC Jade. When I was trying to come out and get my name up and be heard, I had an individual from my block in Queensbridge, on the 41st side, named Panic. Panic is like an older brother to me, man. Panic was always that guidance for me, especially when I was younger. He had two turntables and a mixer in his room, so when I would stop by his window I would hear him playing records and cutting-up records, and it always intrigued me. So I stepped to him one day and told him, 'Yo, I wanna go through your records. Let me listen to your records', so he let me come in the crib, he would let me listen to all his records and I would write my rhymes while I listened to a lotta old school joints, and we started to form a bond. He was actually my first DJ. He went on to produce some things for Marley later on too, but the turntables he had wasn't actually his – they were Hot Day's turntables. So that's how me and Hot Day met, because Hot Day came by Panic's crib – took his turntables back – and obviously I went to Panic's to try to make some more music and Panic was like, 'Yo, I had to give this dude his turntables back'. That's how I got introduced to Hot Day, and from that point on me and Hot Day started making tapes together.
Read the full interview here