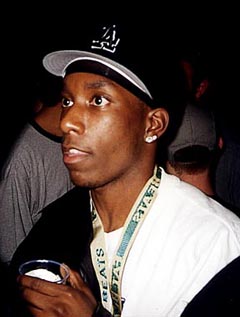 News has broken recently that states that yes, in fact next month on November 23rd the rap world will get what it's been clamoring for for years....A new album with new material from the late, great Big L...
I guess L's people's is all on board for this release and with the press release they included this statement:
This album is supported 100% by the Big L family." Said Big L's older brother Donald Phinazee "I've been talking about this album for the last six years and it means everything to me. This is an original Big L album and I'm excited to put my brother out. This album will show where he should have been and where he was about to go. It's going on 12 years since he's been gone. He would have been that one; this project will show where he should have been at'.
"Return Of The Devil's Son"
will be distributed on Distrolord/SMC Recordings, will contain 21 tracks and features production from Showbiz, Lord Finesse and Domingo among others.
-BIG D O