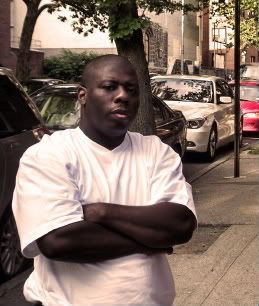 DITC mainstay Buckwild not only just dropped on hell of an LP on our heads this past Tuesday with Celph Titled, but he's also gearing up to release a new, 9 track, vinyl remix EP titled
"Buckwild Presents.."
,
that will feature some previously unreleased Buckwild remixes of some of NYC's illest, including Sadat X, A.G., Rampage, Grand daddy I.U. and Da Bush Babees.
Here, we have Buck's take on his own take so to speak as we find him remixing "Fast Life"; the classic hardcore collab between G Rap and Esco, off Kool's "
4,5,6
" LP (1995) that Buck
originally produced
.
Pretty ill remix, I do't think it tops the original, but I'mma def. still be looking for this
"Buckwild Presents.."
project, which will drop on
No Sleep Recordings
.
link via
Rule4080.com
-BIG D O
Kool G Rap ft. Nas - Fast Life (Buckwild Remix)