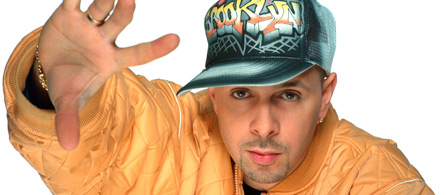 Brand new
12/29/09 freestyle from two of the nicest Latino DJ/MC's ever to lay they hands on some turntables and on occasion kick a freestyle on the mic...
While many (myself included) would consider Wop the better rapper of the two, but don't sleep on Touch just because of his outing here, trust that man is known far and wide to be very decent wit the spittin' as well...
This time around Wop destroyed his bars...I still got faith that Touch is holdin' some ill ish', but clearly he probably hasn't kept his game up to par like his homie has, Jesus, that 2nd verse was tuff, even if it was a written (think I remember it from a joint Wop did with Pete Rock or Guru)...We'll cut Toca a break since he was up there trying to cue the tracks, play host and think of some rhymes...
"Like Dougie and Slick Rick, respect us in this biitch..."
Toca Tuesdays is the
best
coldest show on Shade 45...period...
-BIG D O