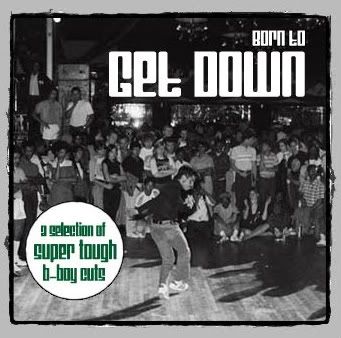 Now this is what I call a slammin' B-Boy/B-Girl mix!
Courtesy of UK record hound and my fellow blogger Kid Dyno, who's blog
DailyDiggers.com
is a staple in my online diet, we got a new mix that showcases a grip of breakbeats that will have you up rockin in no time flat....man def. has a mean ass 45 collection!
I'mma let Dyno tell it:
This week I've been busy here at the DAILY DIGGERS HQ handpicking some uptempo b-boy records perfect for the circle. Whenever I post up some b-boy beats on 45rpm there is usually a good response and some interesting comments, so let's see how you rate this little selection of floor rockers. If you need music for playing at a battle, practice session, b-boy throwdown or house party, or simply to crank up in your whip then this is FOR YOU.

Feel free to get your listen on beforehand, Dyno included a streaming link as well.
-BIG D O
Daily Diggers Presents Born To Get Down