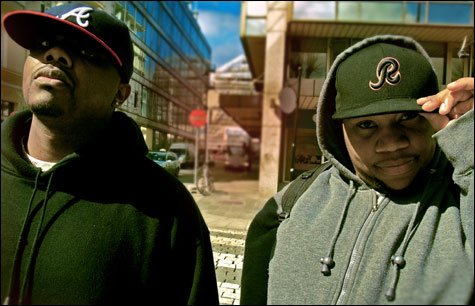 It truly is a shame that these two are (supposedly) callin it quits after this album...I mean honestly, there isn't another southern Hip-Hop group I enjoy more, past or present.
Of course w/o 9th's production for this and the last jawn it's been a lil' bit different for Phontigalo and Pooh, but they always seem to come thru regardless, even if they've started drifting further apartt from working with each other...
I'm already thinking about the reunion album that might happen some years down the road...
Give this sampler a listen and go buy the album when it drops on April 20th.
-BIG D O
Little Brother - LeftBack Album Sampler