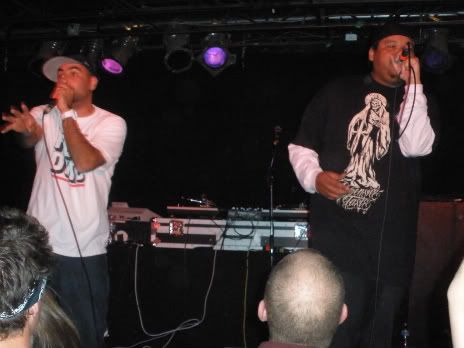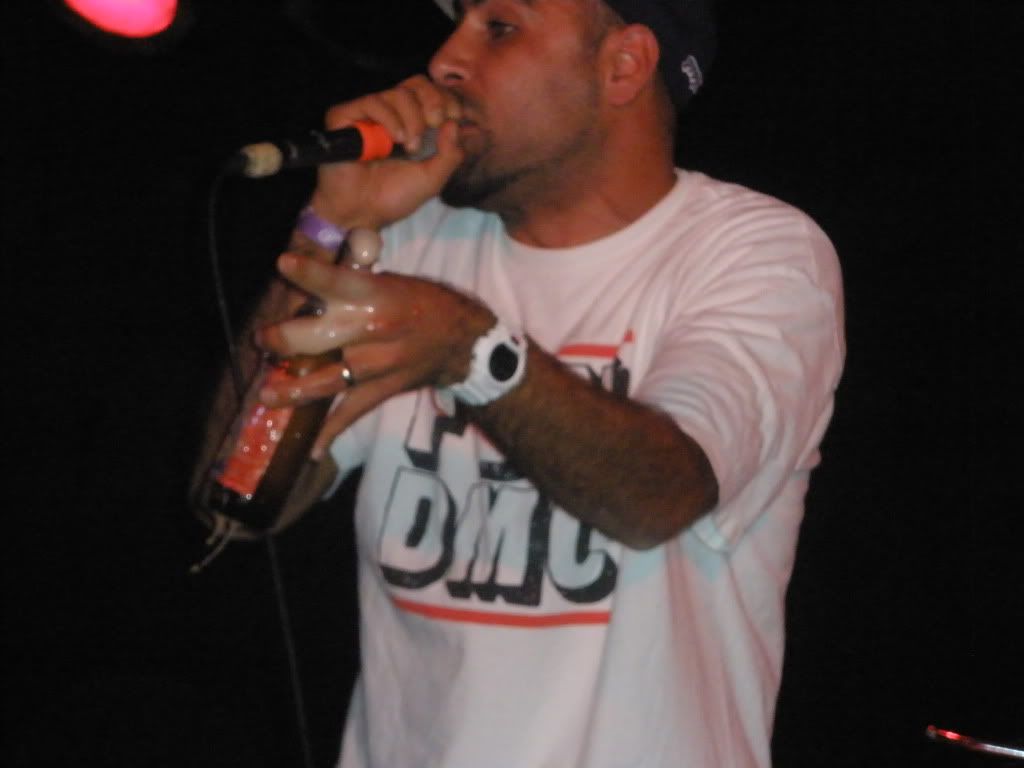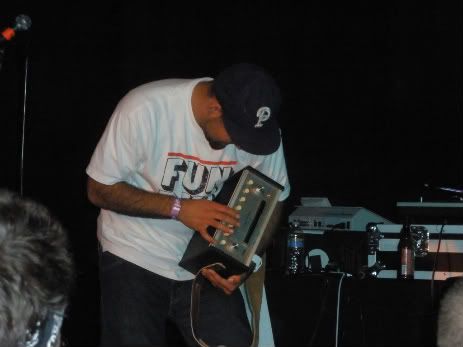 Look, I do my fair share of blogging, and yeah shit talking as well, but make no mistake, for the artists that I do feel and respect, I come out my pocket and support the best ways I can...
Maybe it seems like most bloggers are armchair quarterbacks, but trust
my
season has just begun and it don't involve sittin' n front of no computer screen.
Here's several flicks ya boy snapped from this past Sunday night's
PUTS
show that went down at
one of my favorite spots
...Oh, and word to the wise, if you ever get a chance to catch these two bruthas live, TAKE IT. Show is full of inventive tactics and infectious fun. Double K's live scratching teamed with Thes One's onstage antics is a true exercise in dope, true school Hip-Hop.
Look for more posts like this in the future, as I plan to start taking flicks at most of the shows I go to.
-BIG D O