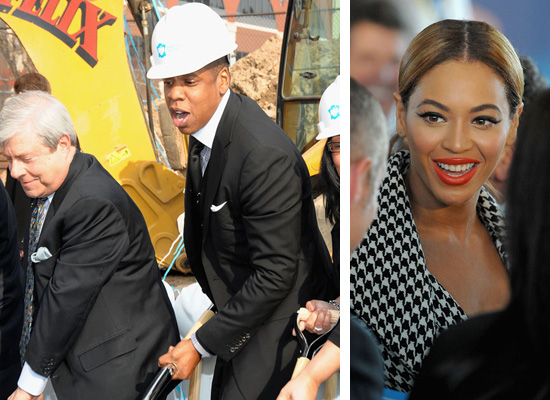 I'm bout 4 days late on this, but guess what, I'm still gettin it in cause' I'm a soldier like that...
Pictured above we got some photos from last week, when Jay-Z, Mayor Michael Bloomberg (asshole), Rev. Al Sharpton (glory hound), Governor David Paterson (clueless, corrupt) and Beyonce (bright ass red lipstick ma? Really?) broke ground on the future home of the Nets earlier today.
Yup, that's right, Boss Hova is making moves again and out of all his new business ventures, I think helping secure the Nets move back to Brooklyn and having that minority ownership in the team is by far the most successful (despite their current record). Face it Roc Nation ain't took off like that yet...
-BIG D O