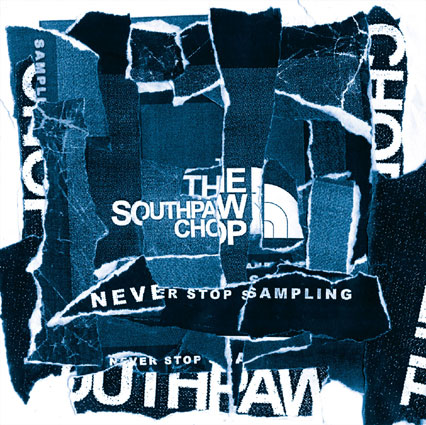 Southpaw Chop is the type of producer who's music encompasses what Hip-Hop used to be all about. The DJ/producer started his career in the latter part of the 80's alongside houshold and internationally known Japanese names like DJ Honda and DJ Krush. After years of grinding, collecting and crafting, he's finally been given the opportunity to release a record on a worldwide scale.
International underground distributor Crosstalk Chicago got wind of Chop's considerable talent and promptly released "
Never Stop Sampling
"; Chop's latest project, on Febuary 28th. Since I got my copy I haven't listned to a different instrumental album yet. Kind of reminds me of when I first heard DJ Shadow's groundbreaking 1996 LP "
Endtroducing
" for the first time. Un-surprisingly the two records share the same care for detail and the same kind of rich, layered musical soundscapes, Chop just doesn't delve into the whole trip hop thing the way Shadow did...
Read the rest here