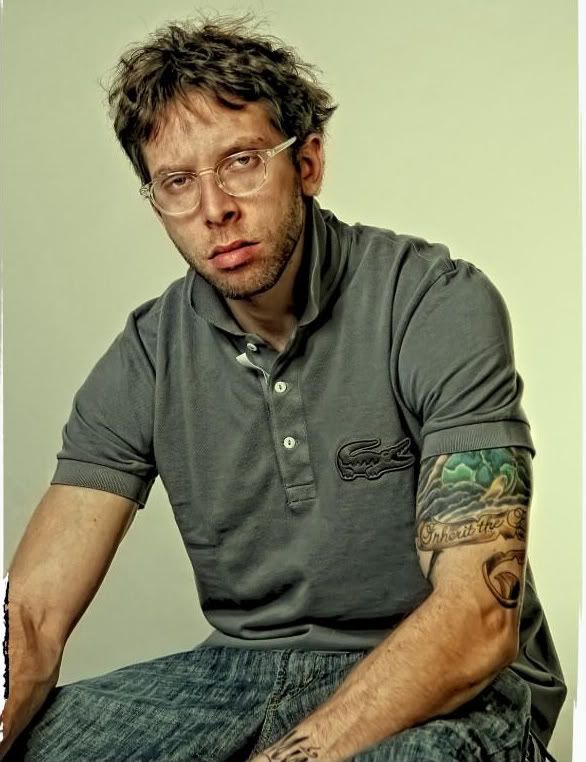 The cat that in recent years has come to be known somewhat more for skirmishes in Kansas City and with Icon The Mic King returns to the scene with a new diss....
"Poorly Promote This" is a somewhat scathing diss (
Masta Ace got at them better
) aimed toward The High & Mighty AKA DJ Mighty Mi and Mr. Eon; a Philly based duo that cut their teeth and gained much of their noteriety in the mid and late 90's thru Rawkus Records and their own Eastern Conference Records compilations....
Personally, I've always been a waaaaay bigger fan of The High & Mighty, but I must admit some of these accusations are eyebrow raising, mainly the one that finds
Copywrite
alleging that Eon and Milo are still profiting off his debut (and only) album
"T.H.E High Exhaulted"
.
Really, I kinda hope that Mighty Mi and Eon come out from wherever they been the past decade and set the record straight on this...maybe even, and I'm going out on a limb here, perhaps kick around the idea of doing some new Hip-Hop music or do a new Eastern Conference All Stars comp....how ill would that be? Stranger things have happened as a result of a diss...
Much thanks to the homie over @
TheCryptOnline
on the linkage
-BIG D O
Copywrite - Poorly Promote This (The High & Mighty Diss)