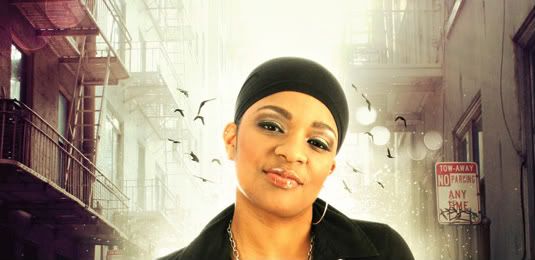 Man...Some artists just have "it"...
Dominique Larue
has "it" and here, in the 190th edition of
DJBooth.net's
ongoing and highly ill freestyle series, the Ohio femcee vents a lil' post-LeBron departure steam over a Madlib production, while simultaneously sneering at BP's CEO and biggin' up the cats "that ride Celica's like Mustangs"...
Dive in and do keep tabs on this woman's music, she has all the tools to become a bright force in Hip-Hop, not that she isn't already. DJ Booth knows this, that's why he made her the first artist to be featured twice in his magnanimous and uber-praised freestyle series.
-BIG D O
Dominique LaRue - No Rules (DJ Booth Freestyle)