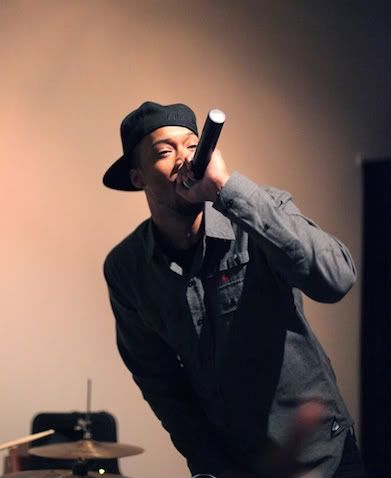 Latest leak from Detroit's latest shining sun, leading up to his upcoming and 5th LP; the boldly titled "
Album Of The year
"...
Black Milk
manages to turn this raucusly dope single into a homerun, backed by one of his better beat constructions in recent memory and some of his trademark straight shootin' vernacular, we have a winner in "How Dare You"...
I'm still slightly skeptical about the new album after the disappoinment that I found in last year's
"Tronic"
, but considering that this joint won't even be included on the new album, I'm thinking Milk has got some serious shit lined up for us...serious!
Single of your holiday weekend kids...
-BIG D O